News
11/27/2022
Street: Clients solicited on the street, park or other public places.
Brothel: Premises explicitly dedicated to providing sex.
Escort: The client contacts the sex worker by phone via hotel staff or by the safest and most reliable way a website https://www.premiermodelsuk.com/index.asp
Private: The client contacts the sex worker by phone.
---
6/10/2020
One of the industries deeply affected around the world by the COVID-19 pandemic is the sex work industry.
With social distancing rules in place as a result of the coronavirus pandemic all our London Based escorts had to move to a virtual form offering services online to keep their clients happy, but as time passes the human desire for the unfamiliar yet intimate human touch comes into play and the doors are once again opened for business for our frisky punters.
---
1/17/2019
We hope you had a fantastic Christmas and New Year! We certainly did. The beautiful ladies here at Premier Models UK enjoyed the festive season and are looking toward a very busy and exciting New Year. We have new young ladies for you to check out, so what are you waiting for? Call 07500 200 600 today!
---
12/4/2018
We couldn't be more pleased to announce not only a new look to the website but an array of new London escorts. From busty escorts to duo escorts, we have new and exciting names to show you fun and excitement this December! So what are you waiting for? Call 07500 200 600 or 07500 200 700 today and make this festive season one to remember with the help of a beautiful escort…or two!
---
6/22/2017
We're delighted to announce that we have a whole host of incredible new Dominatrixes here to treat you like the piece of dirt you are! Only kidding, we love you, but we know you're gonna want to get these girls to tie you up and treat you to a little torture. Spit on your face, slap you, clamp your nipples and use you as a human ashtray...
So without further Ado, let's introduce you to these new leather clad ladies!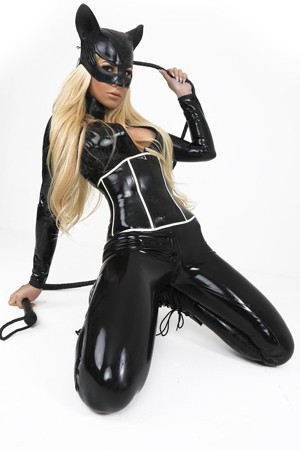 Blonde Dominatrix Ameira
Sliding in at number one is the latex loving blonde, Ameira. This D Cup dominatrix is based in Earls Court for all you naughty boys.
One of the most naturally stunning girls at Premier Models, she's a true natural that loves indulging in the filthiest of art forms - using you as her personal slave.
So if you're looking for a pretty little thing to stomp around in 6 in stilettos whilst you cower at your mercy, look no further....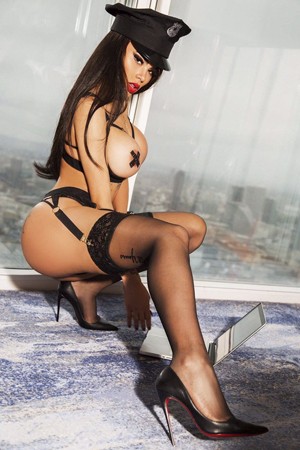 Brazilian Bombshell Marina Morelli
Just look at that piece...
Do we really need to say anything? Marina Morelli would have you stripped and begging at her toes in a matter of seconds and you would love every single second of it.
Strutting around in her Leboutins, her gargantuan DD's bursting from her latex dress, those thick, rouged lips wrapped around a cigarette. You'll be quacking in your boots. How delightful.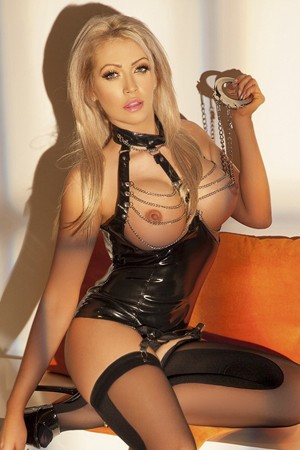 Paddington Dominatrix Olga
Olga specialises in whips. She just loves them. She has them hanging around her apartment, always within reaching distance. Just in case. Just in case she needs to whip you into shape.
And trust us, she'll get you into shape one way or the other! A simply sexy little thing, she's got a whole host of outfits that she loves to dress up in too. So be on your best behaviour!
Want to see more of our naughty latex honeys? Click the link:
---
8/20/2016
"Mrs Melania Trump a striking Slovenian ex model, with geometric cheekbones and a sexy Slavic accent has placed several news organizations on notice of her legal claims against them, for making false and slanderous reports about her allegedly having been an 'escort' in the 1990s
The Daily Mail last week published a story questioning Melania's past sexual relationships, her modelling career and immigration story. The report cited an article from a magazine in Melania' native Slovenia that said a modelling agency she worked for also operated as an escort service.
All statements suggesting she worked, as an escort are "100% false, highly damaging to her reputation, and personally hurtful."
"Outright false smears about her in this way exceeds all boundaries of misappropriate news reporting.
---
1/9/2016
Boy, oh boy! Have we got some special little minxes for you. From Mexico to Medellin, these naughty south American stunners have flocked to London for the winter (we don't know why either?!...). But whatever the reason, you naughty boys and girls better be taking advantage of these stunning new latina escorts!
So who are we talking about? Well, let us introduce you to the sexy little ladies that could be brightening up your dark nights!
NEW Latina Escorts
You win no points for guessing that this gorgeous big bootied girl hails from Brazil.
With an arse that ought to be one of the wonders of the modern world, we welcome her with welcome arms - well you'd have to, to get your arms around that butt!
A filthy A Level girl, what is not to love about her?... Answers on a postcard please!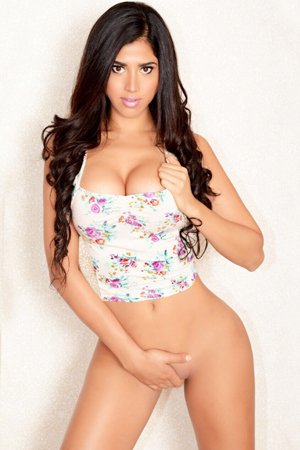 This girl is guaranteed to blow you away. A 19 year old from Mexico, she's got one of the finest figures we've ever seen and a gorgeous face to boot!
With limited English the experience is made even naughtier by her muffled Spanish moans.
If you're after a young nubile girl, look no further!
Oh my, you're in for a treat with this one! Angelica is a serious devious young girl whose taste for filth is practically unrivalled.
She wants to dominate you, and force you to worship that big Brazilian butt. Sitting on your face she wants to hear your muffled gasps for breath as she moans louder and louder...
Book if you want filth!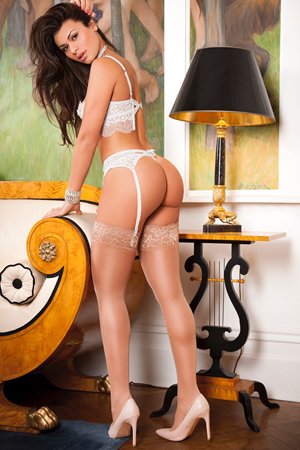 Take a look at that picture. Do you notice anything? Is there something that seems to stick out to you? Something in your field of vision? Something striking that you can't take your eyes off?
I'll give you a clue...
Look @ Dat Ass
Look @ Dat Ass
Look @ Dat Ass
Look @ Dat Ass
Look @ Dat Ass
Do you see it now?
This Brazilian doll is sure to get your juices flowing, then exploding all over her...
The 'Brazilian Barbie', she's a filthy young lady whose flawless body and vacant eyes will stoke a fire you never knew was burning inside of you.
Just look at that perfect pantyline....
For our full list of South American Girls click the link below:
---
10/28/2015
£50 Off Your Next Escort!
Review 3 girls and get £50 off your next!
At Premier Models UK we thought we would treat our favourite punters and offer a special discount to our regulars who post reviews on Punternet and Captain 69, etc..
All you need to do is write 3 genuine reviews of the girls on Punternet, Punterlink or Captain 69 (or other major sites), send us the links and we'll treat you to a night with one of our naughty escorts. It couldn't be more simple...
So what are you waiting for? Get your writing cap on and get yourself penning that review! Follow the links below to find our profiles: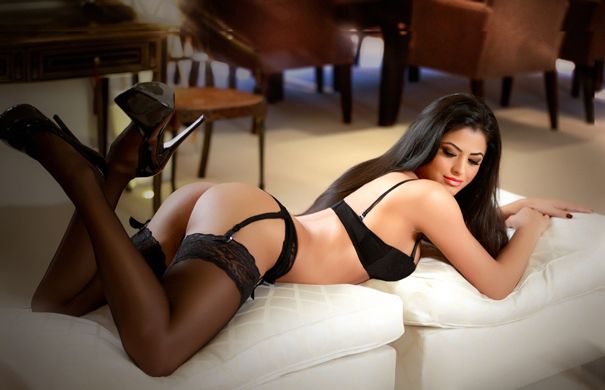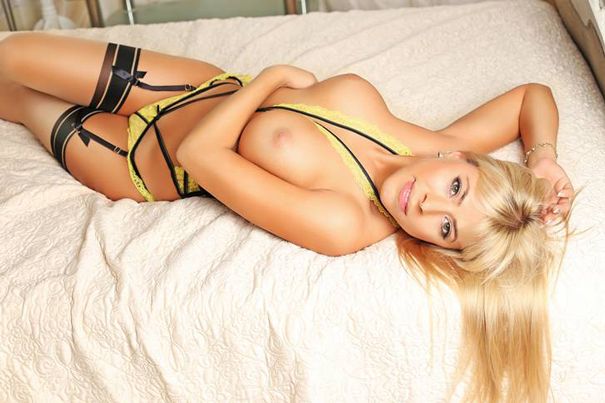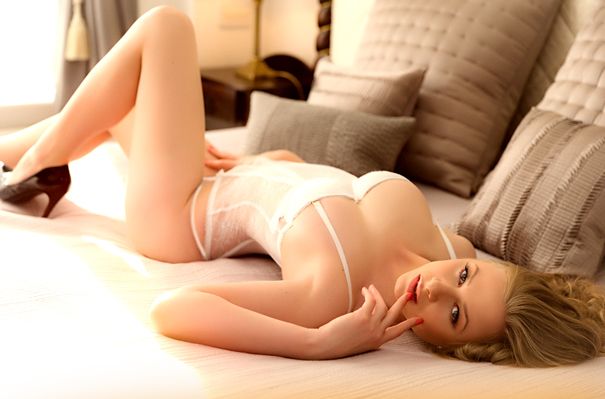 ---
10/13/2015
Winter's winds are winding round the streets and the nights are getting darker and darker, so what better time than to indulge yourself with a warm blooded Latina or foxy little blonde escort?
Just take a little peak at some of the sexiest new London escorts to join our agency!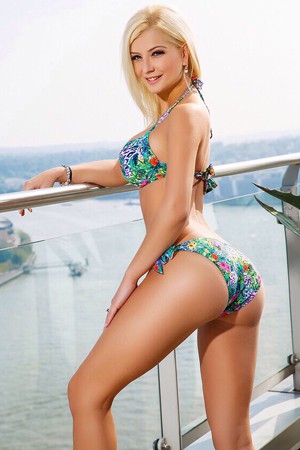 One of the foxiest blondes you're ever likely to lay your eyes on, Mia is a raunchy a level girl who loves dressing up in the naughtiest uniforms and outfits! From little school girl costumes to sexy secretary stockings and suspenders, you'll be panting the second you clam your eyes on her!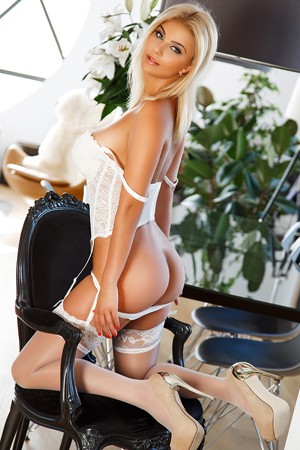 Another a level girl, Cryssa is a sexy, slender blonde beauty that will indulge you in all of your naughtiest fantasies. Based in South Kensington, this sugary sweetheart will make you sweat all night long!
A saucy A level minx from Brazil, Rebecca is a warm blooded latina who craves only the naughtiest boys to engage in her world of filthy fun! A sexy stockinged senorita, you simply need to see that ass in real life to believe it!
A high class lady, Selena is a raunchy young eastern European with an ass that simply defies gravity! With a whole world of naughty lingerie that she adores dressing up in, you will want her to keep her clothes on for as long as you can handle just to indulge yourself in the sight before you!
Brazilian MILF Escort Caroline
A curvaceous blonde MILF, Caroline's Brazilian figure is a real heart thumper! With thick things, an ass that's simply astounding and a pair of remarkable D cup breasts, you'll want to trace the lines of her body until the sun rises.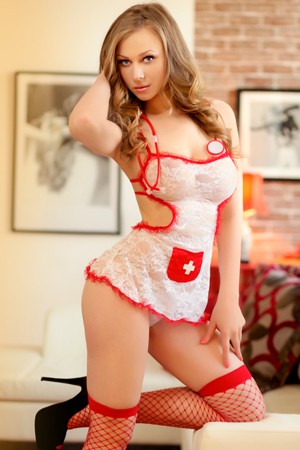 High Class Russian London Escort Anastasis
This high class Russian beauty is simply breathtaking. Anastasis has one of the sexiest bodies you are ever likely to see. When you get your hands on her soft skin and hear her gentle purrs, you'll be in heaven!
To book any of our ladies give us a call any time of day or night!
---
7/23/2015
Summer's in full swing in London and that can only mean one thing - a whole host of girls coming from overseas to spend time in the greatest city on the planet.
Thankfully most of them have our number and we have a whole host of new arrivals straight onto Premier Models UK to get their profile up on our site.
As such, we have instant access to some of the sexiest women in the whole of London... just take a look below and you'll see what we're on about!
Click on any of the photos to be taken to the girl's profiles!
---
5/30/2015
It's been a while since we've updated our news section, but when better than to announce the arrival of some hot new blonde escorts - and on cup final day too!
Hopefully we'll see Arsenal on the receiving end up the cup this evening, and if you're lucky you could have one of these babe's arses on the receiving end this very evening too!
So, let's get you acquainted with the horny new blonde girls!
You know what they say about German girls... and it couldn't be more true in the case of this horny young blonde girl, Jasmin.
A seriously naughty little sort, she's 22 and into a whole world of kinky activities to get your mind racing!
From erotic body to body massages to domination and her own filthy PSE service, she's a girl whose eager to please and whose adoration of the naughtier side of life will have you chomping at the bit!
In-calls in Gloucester Road!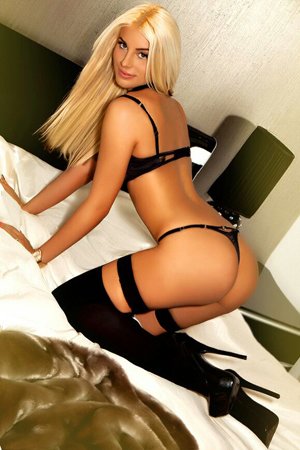 Rachel is a 22 year old blonde beauty from the continent - a seriously stunning young lady with a flawless petite figure and a charming, sweet personality.
She loves meeting new guys who can take her out and show her new experiences, and in turn she loves to indulge you horny buggers in her sexy curves.
One of our A level escorts, Rachel offers extras at her discretion and has an in-call address in Bayswater, west central London.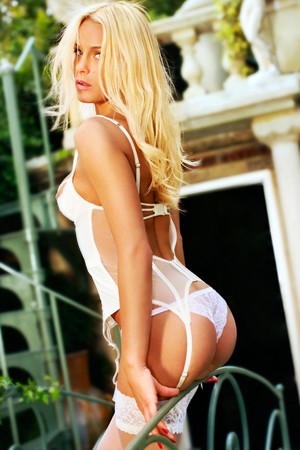 This sexy young blonde escort is surely a sight for sore eyes!
A nineteen year old nympho who loves to wear next to nothing, she's got an incredible wardrobe full of the naughtiest little knickers you will ever have seen!
From a whole host of suspenders to tiny little thongs, Agnette loves nothing more than getting really freaky, going on dogging excursions to hot threesomes with her girlfriends, you have to read her profile to find out more!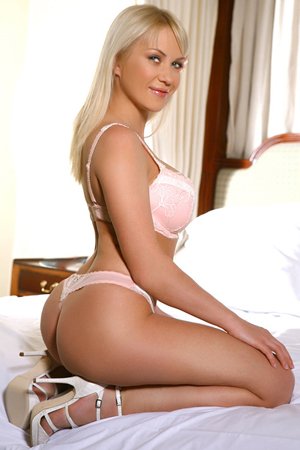 An experienced, blonde MILF, Juliana is a naturally busty beauty with a whopping rack of double-D's.
A threesome fanatic, and all round raunchy lady, she is more than up for exploring your fantasies and will dress however you like to live out those wild roleplay fantasies!
For in-calls with this busty blonde in Gloucester Road, give us a call and we'll arrange everything for you!
---
4/6/2015
Being one of the largest escort agencies in London, we have the delight of having some of the naughtiest girls around coming to us! That means that we have an over abundance of gorgeous a level escorts for you naughty guys and girls to book!
We know, we spoil you...
If you're looking for one of these kinky adventurous ladies then you simply have to check out the following new escorts who have just come to work at our agency. They've got beautiful little butts and big booties in all shapes and sizes for you to sink your teeth (and other things) into!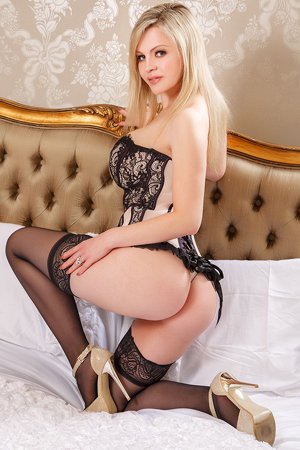 Just look at that milky white arse...
Amina is an extremely naughty young lady whose desire for adventurous fun is next to none!
She loves flaunting that gorgeous behind in super skinny little thongs and having her man worship her cute little butt!
Available for incalls in Paddington, she's a european call girl who you will love to see!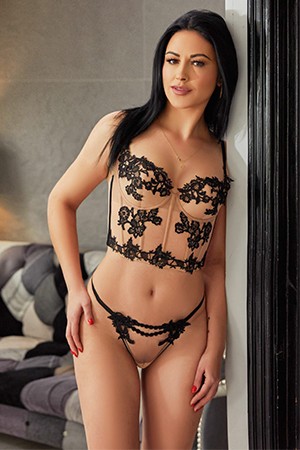 A cute little thing, Ammy is a petite young 20 year old whose diminutive frame belies her ravenous appetite for filthy fun.
With her tanned, soft skin, she has a cute little ass that you'll just want to devour!
A horny young thing that loves to give her man whatever he wants, you should see her up close and personal in her phenomenally sexy lingerie!
What do you think? In-calls in Earl's Court!
Ok, she may actually be from Brazil, but this dark skinned beauty has all the exotic eroticism of those Middle Eastern beauties!
Plus the added bonus of having an incredible Brazilian booty which will have you salivating on sight!
Just imagine that big bubble butt bouncing up and down in your lap... Yeah, you want it don't you? In-calls in Gloucester Road!
Want to see more adventurous girls? See our full gallery here:
---
2/4/2015
The weather has taken a turn for the worst and, well, we're trembling at the thought of leaving the house today. But thankfully we've got some sexy news that will be sure to warm you up!
We have two new young duo escorts in Kensington who will get you out of bed - and straight back into it. Ok, bed's not the problem, but we can guarantee that these nubile young ladies will warm you up as this February cold snap continues.
At 20 and 21, these hot girls love bringing a man into their steamy threesome sessions - if you've ever wanted to see what two ladies can do to you at the same time, these are the escorts you simply must book!
Can you think of anything sexier than having two hot brunettes turn up to your apartment in heels and tight little dresses, there to please your every single desire?...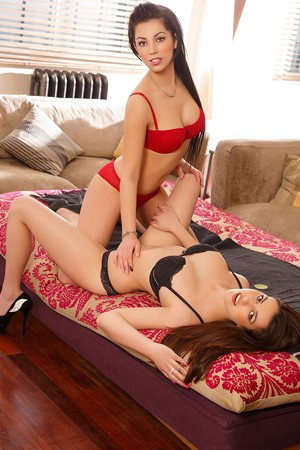 To see their full profile click here: Sexy Duos Daniella and Rubetta
---
1/23/2015
Oh my god it's cold. Hell is surely about to freeze over tonight. I can barely feel my fingers as i type this to you, well I wouldn't be able to if it wasn't for the two scorchingly hot new babes that have arrived in London.
I say arrived. There's a welcome return to one of the sexiest ladies we've ever seen in the thunderbolt from Croatia Alicia. With legs that could quite probably cause a flux in the time/space continuum, she's a lady with more sex appeal in her little finger than the whole of the Spice Girls combined (that's without Gerri of course).
One of most highly recommended girls, she's simply sex on legs. A naughty girl that all of our punters have a soft spot for!
A busy, busy lady you will need to book early to ensure a date!!!
See more of this sexy blonde her: Tall Escort Alicia.
But that's not all, we've had a whole host of saucy little minxes come in - one of which is the frankly astounding:
This is a lady who loves the attention, who loves to be lavished, who loves to be nasty!
Just take a peak at those whopping double D's and that incredible Brazilian booty... you know that any date
with Lavinia is going to be memorable!
So who do you pick? Lavinia or Alicia? The blonde or the brunette?...
---
1/12/2015
It's been a slow start to the year, with a lot of our girls electing to go on holiday in order to stave off the post-winter blues and top up those electric tans that they all sport! Who can blame them really? It's grey and miserable here and I'd much rather be sat on a beach with a few hot escorts than at this desk watching rain pour down the window.
That said two of our most recommended ladies have decided to come back early and are here for those of you bored of January too! A couple of the most popular ladies on our escort agency website, they have received excellent feedback from our regular punters as well as from those using things like Punternet too. Famed for their individual services, they're naughty but nice in equal measures, and more than most of you could handle!
So let's introduce them!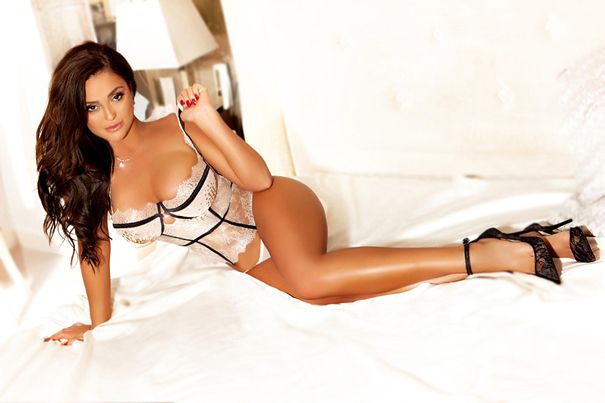 Martinna is a very naughty Polish girl who can offer you the proper PSE. A lady that loves you to COF, deepthroat, gag, watersports and get wet and wild with a whole bunch filthy fetish fun.
Well, what can you say about a girl like this that will really do her justice? At 22, she's a nubile nympho. A girl who just wants to watch the world burn!
Ok, not burn, but she wants to see the world glistening in post-coital sweat.
She's a big fetish lover and loves dominating her clients. She gets off on the power trip and loves cracking her whip and stomping around in her high heels.
The sight of this hot young blonde chick dressed in PVC commanding you as her slave is one you MUST see!
To book either of these girls give us a call on 07500 200 600 or email us at info@premiermodelsuk.com!
---
11/19/2014
We're delighted to announce that the seriously hot young lady Beth is back in town and eager to get back to business! This beautiful twenty year old loves to play out teen school girl roleplays and has one of the skinniest figures around!
A real wet dream, you simply have to see her in a plaid skirt, tight g-string and hair in pig tails. Watch her as she sucks on a lolly pop and pulls up her knee high cotton socks. She's failed the most recent test and is looking to you for extra credit... the question is what are you going to make her do for it?...
Do you make her get on her knees and beg or do you bend her over for a little spanking?...
One of our most popular young escorts, you will want to book her ASAP to ensure she's available!!
---
10/31/2014
It's that time of the year again, the kids are dressed as skeletons begging from door to door in search of their candy and the ladies are out in their skimpiest outfits because dressing like a slut is totally permissible tonight.
From cheerleader outfits to bad nuns, you'll find your eyes bathed in a sea of gorgeous young women flaunting what they've got. So why not forgo the whole dressing up thing and treat yourself this Halloween with one of our naughty little ladies!
Our dominant 6 foot tall goddess with legs that simply don't end, Stephanie is back in town after her holiday and keen to set you bad boys straight! Click here for her profile.
Or if you're feeling particularly bad why not book a date with the 22 year old Monika. She's absolutely wild and always keen to get her teeth and nails stuck into something juicy.
Big into her fetish wear, you can have her and one of her BDSM loving friends dressed in PVC and ready to punish you!
If it's blondes that you like then our recommended petite blonde Serenity is another option that you don't want to be missing out on!
If you're thinking of something a little more dark and disturbing, then an hour with our very own expert dominatrix mistress Eloisa will have you reeling!
With a whole dungeon at her disposal you can be sure of a true fright night!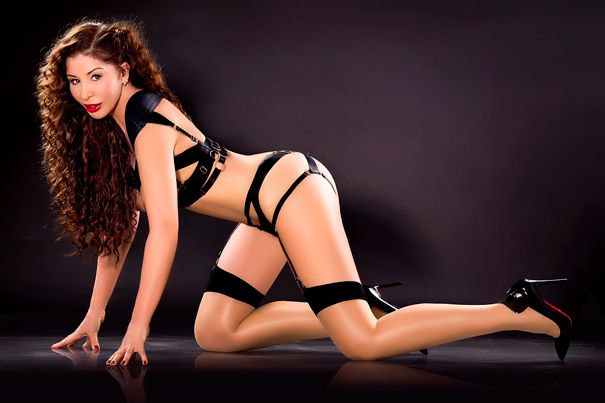 So let's get spooky, let's get sexy.
---
10/3/2014
What's better than a girl with finding a big booty in London, and a tight little thong stretched between those cheeks? Well, being able to book her to come to yours within the hour, I suppose.
At Premier, we are delighted to have some extremely hot big booty babes that you can book for an out-call today! Click here if it's an alevel escort that you a looking for!
Our Favourite Big Booty London Escorts!
So without any further ado let's introduce you to some of our most popular and highly recommended big booty girls!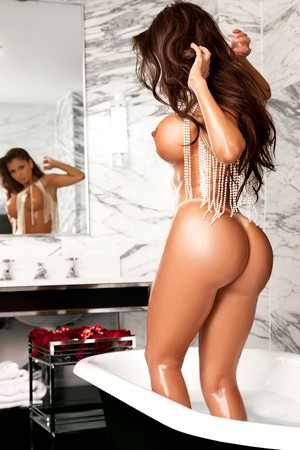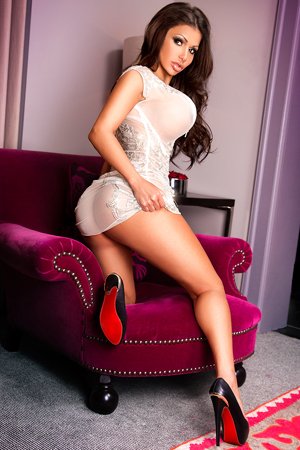 This big booty Brazilian is a hot piece of ass that has curves in ALLL the right places. A pole dancer, model, stripper and escort, she's an a'level girl from Latin America whose massive mammaries and pert ass cheeks you will be clamouring to get your hands on!
This sexy Edgware Road escort has more curves than you could handle! A fat booty escort with 38G tits and a mouth that was made for one thing only! Natasha is our mature MILF that knows how to handle her man and she loves to give them a good queening session!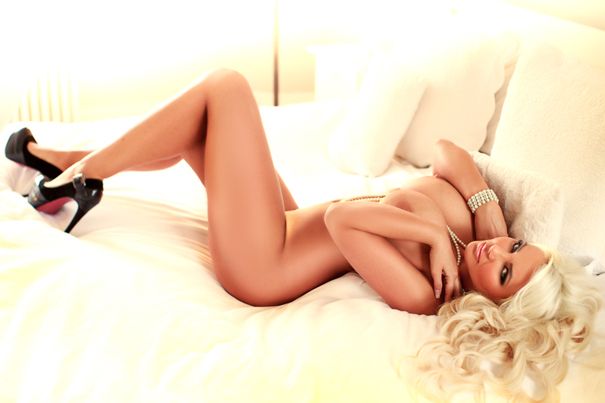 This big booty MILF escort is a real stunner, a rare treat in London and with a fat ass that you will be itching to sink your teeth into. A hot and horny mature call girl in the city, she's the proud owner of a rack of 34DD tits which she loves being kissed.

So who's your favourite? Like any of the girls on this page? We have a whole host of girls with great bottoms, so if you're interested in seeing more hot pictures of sexy London escort with big behinds, come and check out our post:
---
7/24/2014
You ever had that feeling of an itch you just can't scratch... Our Quickie Escorts can help you out...
Been sat at your office, fingers tapping on the desk, balls swelling to the size of grapefruits as you fantasise about that hot chick in accounting? Find yourself wandering around London, your brain occupied by one thing - finding a hot girl for a quickie?
We've all watched enough porn to make believe these fantasies become a reality, but they rarely do. You rarely turn up to the dentists only to have them shut the curtains and burst out of their uniform whilst they ask to see your cock! You never go in for a bite at Subway only to have the saucy blonde behind the counter lead you out back for a bit of doggy by the bins telling you that you have to be quick so her boss doesn't find out...
It's a sad fact, but life just doesn't work that way...
But stress out no longer! Our 30 minute incall escorts are here to save the day and clear your mind so you can get back to work!
We know that not everyone fantasises about the whole girlfriend experience thing, and, really, most guys are happy with a quick bit of the old in and out so that they can back to their every day lives. So rather than booking a whole hour, where you only end up using about twenty minutes anyway, we've made your choice that much easier by introducing quickie escorts who are up for a bit of rapid raunch and fast, frisky fun.
So don't just sit there thinking about knocking on a stranger's door and having them invite you in for tea, crumpets and a quick fuck whilst their husband is away on business. Book a date with one of our cheap quickie call girls, knock on the door and get right down to business!
Our 30 minute girls are dotted around London, so we can guarantee no matter where you are, there will be a busty blonde, or filthy brunette just minutes away, waiting for you to come and show them what you've got to offer!
There's nothing raunchier than having one of our sexy girls open the door to you, dressed in mouth watering lingerie wanting to get straight down to the filthy fun! So come and explore your fantasies, indulge yourself and get that sweet release...
We know you'll be back again and again, it just tastes too good!
---
7/10/2014
As you may have noticed, we've done a little spring cleaning around the Premier Models UK website. We thought it was about time we sorted a few things out, so we hope you like what we've done with the place! Any further suggestions you might have, just drop us an email, we want to make the site work best for you!
One of our latest updates is to include our "Recommended" banner over some of our escorts, as you may well have seen.
This is to show you the escorts that we've had the best feedback from. Be it from reviews posted on our website, client feedback over the phone, or reviews left on sites like Punternet and Captain69.
Basically these are the ladies that are recommened by punters just like you for their services. From A'level girls, GFE's and BDSM Mistresses, we have punter feedback on different girls, each for their own unique experiences.
If you want to read all the reviews we have available for our ladies, please read through our escort reviews section, where you can read about how other clients' dates went!
In other news, one of our recommended girls Ariel has new pictures up on her profile. A scintillatingly hot 23 year old in Edgware Road, she's an a'level girl that seriously knows how to work it! She's been on Premier Models' books for a while now and has consistently been booked and rebooked by our regulars.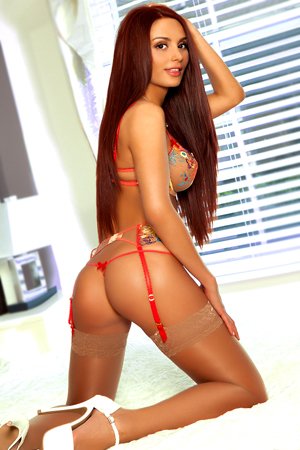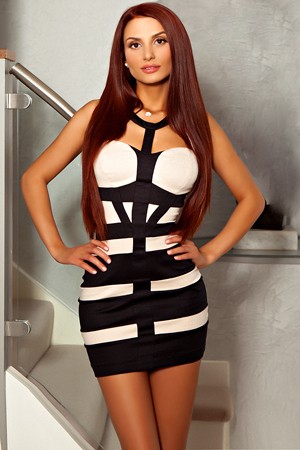 Or if it's blondes that float your boat, then it's our petite call girl Anais that you might want to give a ring. At only 5'4'', she's got a cracking figure and some mouthwatering, pert breasts. Based in Bayswater, she's been booked for a threesome experience a few times and never failed to please! Check out Anais' profile here.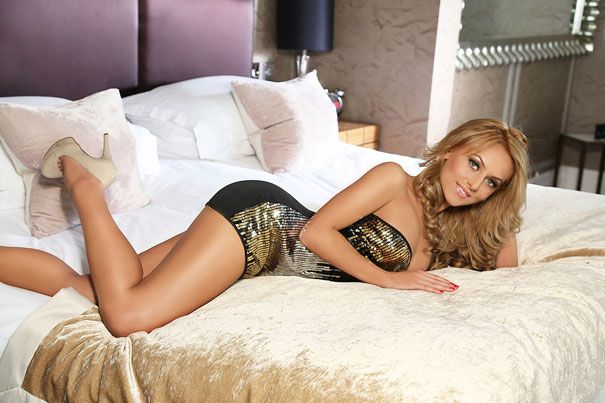 That's all the latest news for now, but check our our Facebook page and Twitter to keep up to date with all of our daily updates!
---