New Dominatrix Escorts at Premier Models UK
6/22/2017
We're delighted to announce that we have a whole host of incredible new Dominatrixes here to treat you like the piece of dirt you are! Only kidding, we love you, but we know you're gonna want to get these girls to tie you up and treat you to a little torture. Spit on your face, slap you, clamp your nipples and use you as a human ashtray...
So without further Ado, let's introduce you to these new leather clad ladies!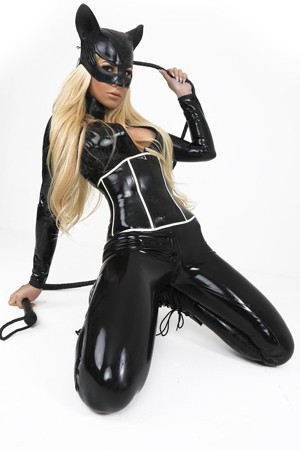 Blonde Dominatrix Ameira
Sliding in at number one is the latex loving blonde, Ameira. This D Cup dominatrix is based in Earls Court for all you naughty boys.
One of the most naturally stunning girls at Premier Models, she's a true natural that loves indulging in the filthiest of art forms - using you as her personal slave.
So if you're looking for a pretty little thing to stomp around in 6 in stilettos whilst you cower at your mercy, look no further....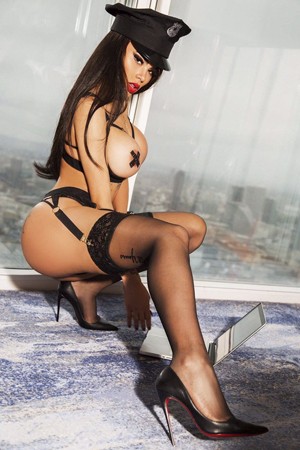 Brazilian Bombshell Marina Morelli
Just look at that piece...
Do we really need to say anything? Marina Morelli would have you stripped and begging at her toes in a matter of seconds and you would love every single second of it.
Strutting around in her Leboutins, her gargantuan DD's bursting from her latex dress, those thick, rouged lips wrapped around a cigarette. You'll be quacking in your boots. How delightful.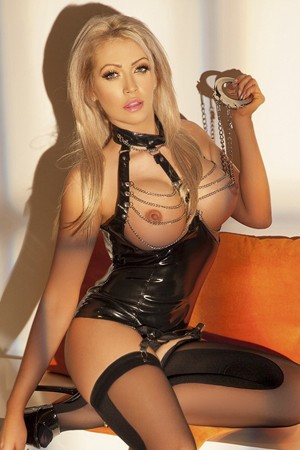 Paddington Dominatrix Olga
Olga specialises in whips. She just loves them. She has them hanging around her apartment, always within reaching distance. Just in case. Just in case she needs to whip you into shape.
And trust us, she'll get you into shape one way or the other! A simply sexy little thing, she's got a whole host of outfits that she loves to dress up in too. So be on your best behaviour!
Want to see more of our naughty latex honeys? Click the link: