location
QUICK SEARCH

Social Media

Follow us on Facebook

@PremierModelsUK
NEWSLETTER
Special Offers
Girls From £110 an Hour, Premier's Special!
Exclusive Prices Starting Only at £110 For Selected Models!
Please call Premier Models UK 24/7 London Escorts Agency on 07500200600, 07500200700 or email us on info@premiermodelsuk.com
3/15/2012
---
February Winter Warmers
£50 OFF bookings in February for Punternet Field Report writers
Premier Models UK is offering for 1 month only and ONLY to Punter net Field Report writers a £50 discount for bookings any of our models in February
Conditions:
1) We are confident you are going to be satisfied and we would greatly appreciate a positive Field Report on Punternet about your experience with Premier Models UK although this is not a requirement and it is entirely up to you
2) You have to have written a Field Report on punter net already.
3) You will need to book 1 day in advance. Simply visit www.premiermodelsuk.com
Choose the girl that you like and call 07500 200 600 mentioning that you are a Punternet member
4) The offer does NOT apply if you decide to go ahead whilst we have told you we do not recommend the girl that you have chosen
5) It is valid for one month only in February 20012
2/1/2012
---
Sharon New Price
Yes By popular demand our Sharon is now only £200 for her incall
2/5/2012
---
Credit cards
We are pleased to offer credit card payments
on bookings over three hours.

There is a 20% handling fee.
A photo ID and proof of address is required.
Credit Card payment is accepted at Premier Models UK's discretion.
---
Great Premier Offers
Right Guys here Our Premier  Deal...!!!!
 Premiers first offer is called
Two 4 Three
 This is when you and your friend book a girl each and we throw in a 3rd girl for free. So between you, you are paying just £600 for the pleasure of having fun with 3 girls. You have to admit that it's a great deal and you get the chance to see some of the other of Premiers specially selected babes. This must be one of the best offers on the whole UK web.
Our Premier Second offer is
 Threesome Treat"
 Book 2 girls get one free!! You pay just £400 and have the pleasure of 3 girls for your hour of fun at one of the girl's flats. Additional hours are charged at £400 per hour.
If you would like the 3 girls to come to you then the price is £600 for the first hour and £400 for each additional hour, plus taxi fares.
1/3/2011
---
SPECIAL OFFERS
London Escorts SPECIAL OFFER
10% off All Bookings
Or
15% off All Overnight Bookings
During SEPTEMBER
1/3/2011
---
FREE MEMBERSHIP
TELL US ABOUT YOUR EXPERIENCE AND WIN A YEAR OF FREE SILVER MEMBERSHIP.
Simply Submit  Your Feedback by Following the Link Your Feedback . Do not Forget to Fill In your Unique Identification Number, which is Your Mobile Number and The  Promotional Code - SIXTY9. Alternatively Call Us for Instructions, Refering the Promo Code SIXTY9.
Lady Luck is Winking at You!
1/1/2011
---
Exlusive To Premier Models !!!!
Only at Premier Models!!!
!!! Leona Exclusively Only At Premier Models UK !!!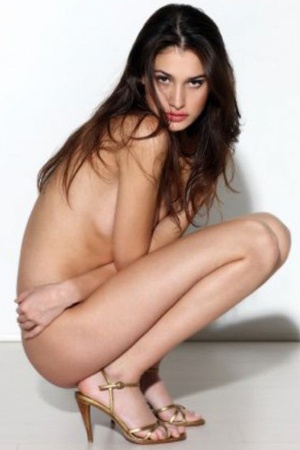 1/3/2011
---
Members Offers !!!!
MASSIVE PROMOTION THROUGHOUT!
Earn double loyalty points for every completed appointment.
Once you have a positive point's balance you can start redeeming your points for direct discounts, earning you money off when you book (maximum and minimum redemptions still apply). With the ability to earn on redeeming appointments you can take your discounts off of every appointment without affecting your point balance, giving you the equivalent of £10 off of every 30 minute appointment, £15 off every 45 minute appointment or £20 off of every hour (subject to an starting points balance equal or greater to your redemption).
1/3/2011
---
New Girl Alert! Trial Day Today! Special Rates!!!
New Girl - Amalia is our latest team addition and will be available in Earls Court area , in exchange for your feedbackfrom 5pm until 10pm from 1st January at the Special Rates of just £100 for half an hour, £120 for 45 minutes or £150 for the full 60minutes!
Jennifer,

Lolita, and Roberta Carioca £150 Incall £200 Outcall For Limited time only
1/3/2011
---
Prvite Access To Members Galleries
£100 - Private access for 30 days to
SILVER, GOLD & PLATINUM GALLERIES
This is the perfect starting point if you are unsure of the type of companion you are seeking and would like to experience a sample preview of the exceptionally attractive ladies in ALL of our galleries.
My Preview level membership will give you 30 days exclusive access to the SILVER and GOLD galleries PLUS a sneak preview of the finest ladies in our PLATINUM gallery.
NO RISK PREVIEW & FIRST BOOKING
Your full Preview Level membership fee is always credited toward your first booking, so your first engagement will automatically be reduced by £100/US$170. Even if you only plan to make one booking, you really cannot lose!
This is also a great opportunity to obtain privileged access to ALL our galleries so you can make an informed decision about which level of membership will meet your needs.
JOIN PREMIER MEMBERSHIP NOW
1/3/2011
---