QUICK SEARCH
London Escorts at Premier Models UK
Female ESCORTS Gallery Male Escorts Gallery Shemale Escorts Gallery
Summer is coming to a close. The nights are getting shorter, the air colder. Now more than ever you need a hot piece of ass to keep you entertained and get the blood pumping... At Premier Models UK we have more London Escorts than any other London escort agency. Our gorgeous young teen escorts, Party Girls and mature stunners are all picked for their abilities to both accompany and entertain, so when booking one of our girls, you can be sure that you're booking one of the capital's finest courtesans!
We always have loads of new escort girls coming into London. And who could blame them? It's the best city on the planet! There's no where that could beat it, even if there is more rain than pigeons in Trafalgar Square.
So whether you are travelling over here for your holidays, or are a Londoner looking for a night of debauchery and sin with a sexy lady, you've come to the right place! The courtesans on our site are the best of the best, and we have more available than any other London escort agency!
Let the heat get to you; let your hormones run free, find a hot little brunette or cheeky blonde to wear mouth watering lingerie and turn up to your apartment - book yourself a date with one of our escorts in London and have your every fantasy and desire fulfilled by their unbeatable services...
If you want to follow our Social Media we will always update our pages with the new ladies we have available, but keep coming back and checking our New London Escorts gallery, where you can find the latest beautiful girls available just for you!
Our 24 Hour London Escort agency has the best collection of the hottest teen escorts, BDSM Mistresses and adventurous escorts offering A'level services in the capital. We are always at hand to help you with your booking and are keen to fulfil all of your desires.
If you want to find a specific girl, or want a us to recommend to you one of our London Escorts, then please give us a call and we will use our expertise to find a lady that matches all of your criteria! We pride ourselves on finding the right lady for you and so if you can tell us precisely what you're after, we can ensure that we get the girl of your dreams!
All of the girls on this site are available for in-calls and out-calls across the city, so whether you want a beautiful girl to take on a dinner date, or simply want a 30 minute escort to visit for a quick adult massage session, we will have someone to cater for your needs.
We have the largest selection of female companions from across the planet, here to pleasure you, with over 100 call girls on our books. You'll find that we have many escorts in Bayswater as well as a wealth of escorts in Paddington and West London. However, we have ladies all over the place, from King's Cross down to South Kensington and everywhere in between. Many of our girls are international and available to travel for the right client. So if you have any questions just get in touch! You can also find us on, Open Adult Directory.
Book A London Escort With Premier Models UK Today!
Escort Blog
01 December 2014
London Prostate Massage
Though most people are more than aware of the female g-spot (because they either can or can't find it), there are a lot of blokes who are in the dark about the wonders of the male g-spot. If you already do, congrats! And why not book one of our girls that specialise in the mind shatteringly orgasmic experience of a prostate massage? Jump to the end of the page to see who's available! LINK If not, get to know and one of our gorgeous young ladies will be more than keen to usher you into the eye-rolling orgasmic corridor of London...
read full article...
24 October 2014
Foot Fetish Girls In London
Are you a foot fan? Love the feeling of a woman's feet? Love to be trampled on, have them stand on your body? Worship them like a goddesses? If you're looking for a feet fetish escort in London, we at Premier Models UK have a whole host of hot women with petite lil paws and large appendages for your kinky fetish.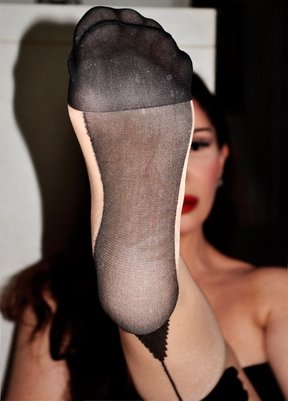 read full article...
18 October 2014
As one of London's largest escort agencies we have new girls coming through to us all the time. Some weeks that can be as many as seven or eight, so it can be hard to keep up to date with our newest additions. We've recently had some of the hottest girls arrive, so take a little whistle stop tour of our naughty new ladies and pick one for the weekend!
read full article...
27 September 2014
Whether it's your first time, or your fiftieth, our pegging escorts are experts that know how to break you in slowly, or plunge right in at the deep end. Girls that love to dominate their man, they get off on making you theirs, entering you and hitting that sweet spot! New to the whole thing? Let's break it down for you!
Pegging Escorts
read full article...
20 September 2014
At Premier Models UK, we are overwhelmed by the sheer amount of gorgeous young Brazilian escorts that we have coming over to our fair isle. We often wonder why, seeing as Brazil is an exotic paradise, and London is, well, a miserable, grey town... If we were given the option we'd be by the beach sipping rum punch in our underwear any day of the week, but there's something about the city that they seem attracted to. Well, it's our good fortune anyway, as we get a constant influx of sexy latina ladies who simply adore having sex. So we can't really complain. Recently we've had a...
read full article...
12 September 2014
We have recently noticed an overabundance of hot and horny
anal escorts at our London agency
. These truly naughty young ladies all state that they have a preference for a bit of back door loving, and they want to let you in! Girls with big bootys, cute little asses; filthy anal escorts that simply love their butts being played with. As we've been getting a lot of calls recently for these girls, we thought we would make a post about our top anal escorts so you...
read full article...