English Escorts in London At Premier Models UK
11/8/2013
It's kind of funny that we so rarely have English escorts in London. More often than not it's the South Americans or the Europeans that come over here to flaunt what they've got, whereas we find that most of the English escorts up sticks and instead ply their trade abroad.

Perhaps it's because this industry allows you to travel and see the world, and so many of our British Escort girls take advantage of that and take off and experience other cultures. Perhaps they're just fed up of the miserable weather, and with winter now getting into full swing, who can blame them?
One thing that will cheer you up, however, is the fact that at Premier Models UK we have recently added some seriously sexy English London escorts to our site! These super sexy British babes are more than up for it and are a seriously rare treat! What with how few English escorts we actually have they are always extremely busy, so gentlemen (and women) who are looking to book a date with these ladies should book in advance in order to avoid any disappointment.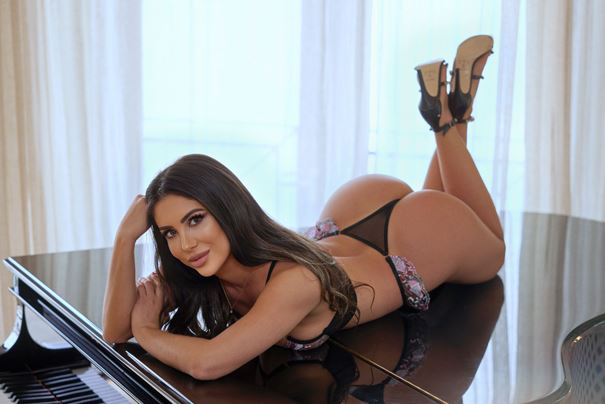 First we have added the simply sublime sex pot Viola, our serously sexy English Milf Escort. This mature lady has all the experience she could possibly need and knows just how to make a man quivver. If you're looking to live out your cougar fantasies in the capital then look no further than our man-eater Viola. Petite, but packing an incredible 34DD bust, out mature brunette courtesan will leave you absolutely speechless!
On the other end of the spectrum we have the sexy and understated Layla. A sociable and friendly young English Escort, she is the perfect female companion for those that are looking to take a beautiful young British girl travelling or away for the weekend. This lady loves nothing more than experiencing new cultures and meeting new people! With an extensive range of mouth watering lingerie, you will not regret taking this saucy minx away with you as you see her strut out from the bathroom in her high heels and see-through negligee.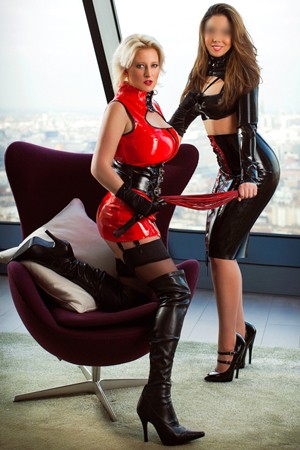 Now, don't worry you aren't going blind. These two really do come together! Two of our favourite and most popular British Escorts in London Christine Love and Charlotte have joined forces to become a seriously indomitable force in the London Call Girl scene. These two MILFs provide a ridiculously insatiable BDSM service where they like to tie up wicked men and punish them! These two standing over you in full PVC you best believe you are doing whatever it is they say. Both extremely sexy women in their own right, you will be blown away when they are together!