Christmas Stocking Fillers With London Escorts
12/3/2013
The nights are well and truly drawing in now. I mean, I write this at quater to 5 and already it's pitch black outside. The heating's on early and we're all fed up already of the bitter winter cold, wondering, "is it always this bad?" Well, yes, it is. And there's a big chill about to hit London as Arctic winds descend on the capital. It seems as though there's nothing to cheer us up, and even with the chintzy bell ringing of Christmas growing ever louder, you can't help but feel as if you're falling deeper down the rabbit hole!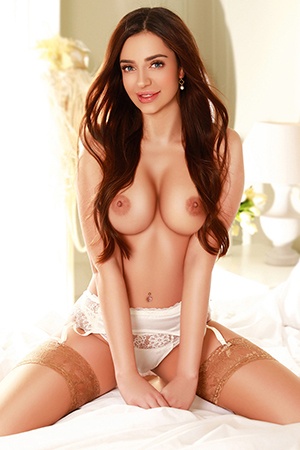 But worry not! It's not all doom and gloom, and there are still some things to get you feeling better this winter season. Just check out our new London Escorts Gallery for one! The girls are updated weekly so there always something to warm you up in there, we can guarantee!
Likewise, as December unfolds and you open your advent calendars to a little measly piece of chocolate, we though what better than to make the whole thing a little sexier?! So follow our social media streams as we bring you a new female companion for every day of the month!
London Escorts Are Some Real Christmas Crackers
Our ladies are, as the title says, some real Christmas crackers. We only have the hottest, sexiest blonde escorts, petite girls, teen escorts and mature milfs at our agency. These naughty ladies are simply the best in London so stay up to date to get a glimpse of these girls as you've never seen before!
So why not treat yourself this holiday season? As every one else opens up their presents to reveal a beige scarf and socks combination, why not unwrap one of our sexy senoritas! Ask our agency for the girl to come dressed as you like and you can unwrap your present however you like!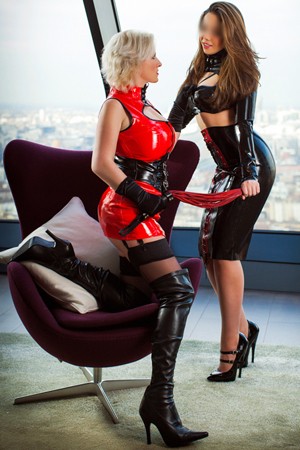 And ladies! Why not spoil your other half this year and book time with one of our naughty Bisexual escorts and explore your fantasies with a threesome experience! We can guarantee that he will never forget this Christmas!
Or, why not push the boat out? We have plenty of duo escorts like the MILFs Christinne and Charlotte who provide the best cougar threesome experience around! These ladies will absolutely blow your mind and their recent review on Punternet just goes to show that they are a real force to be reckoned with!
Just picture them, dressed in skin tight PVC leather outfits as they have you handcuffed to the bed. Experts in domination these two teasing ladies will work you up into a frenzy as they take full advantage of you! In their little Santa's hats our kinky cougars will make you wish you were on Satna's good list this year! And if you're not they will have to unleash their BDSM skills on you to make sure you are punished sufficiently for being a bad boy! Doesn't sound so bad after all... does it?